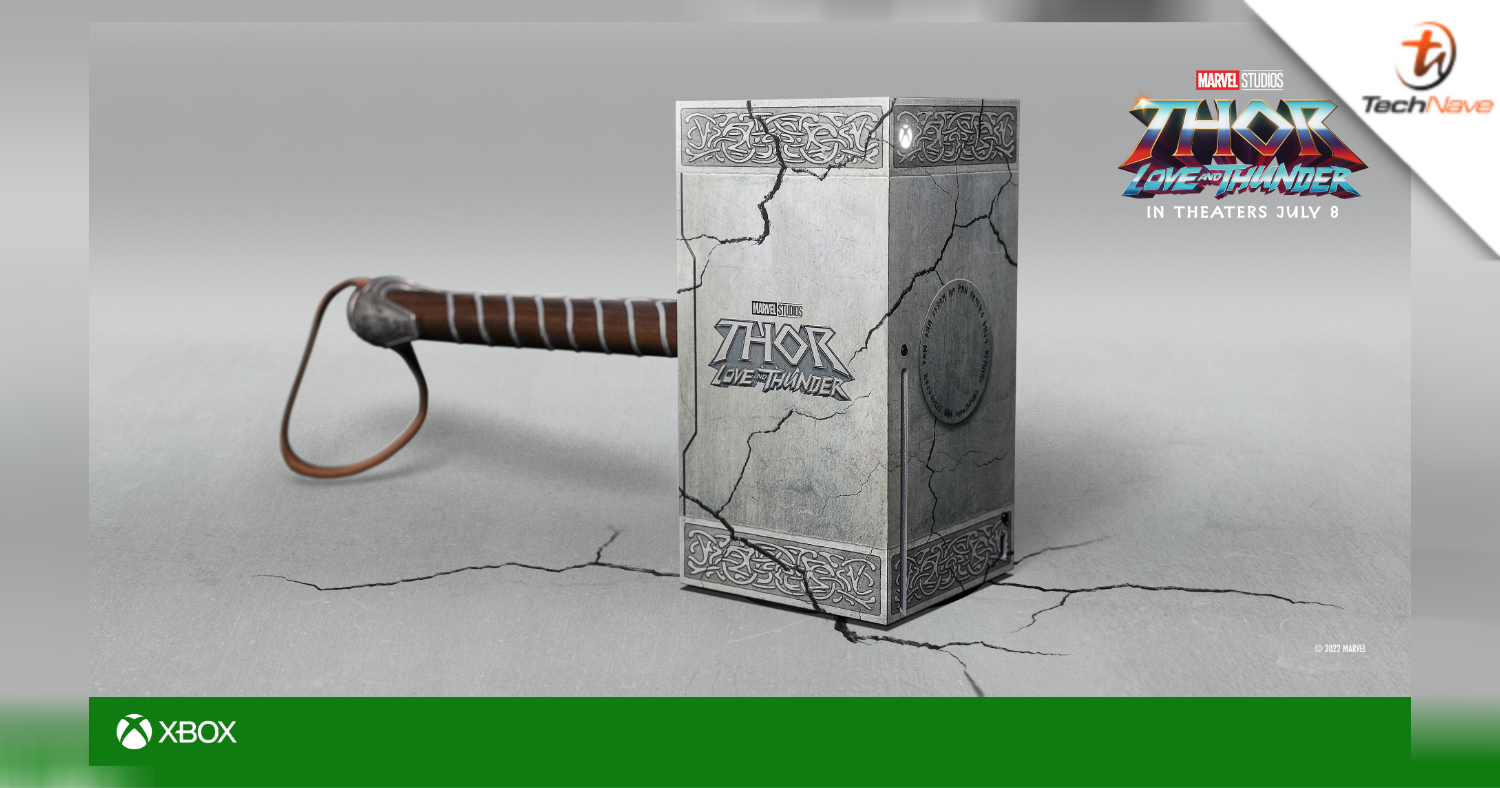 If you think the design of the Microsoft Xbox Series X is a bit dull, then this special edition of the console will probably change your mind. More so if you're a fan of Marvel Studio's Thor franchise as in collaboration with the superhero's latest movie, Microsoft has turned the console into Mjolnir!
Seemingly wrapped in a silver skin that has the carvings and textures of Thor's mythical weapon, there are even 'cracks' on it to allude to how Mjolnir was reforged following the events of the movie Thor Ragnarok. Furthermore, the special edition Xbox Series X even has a handle similar to Mjolnir. Awesomely detailed!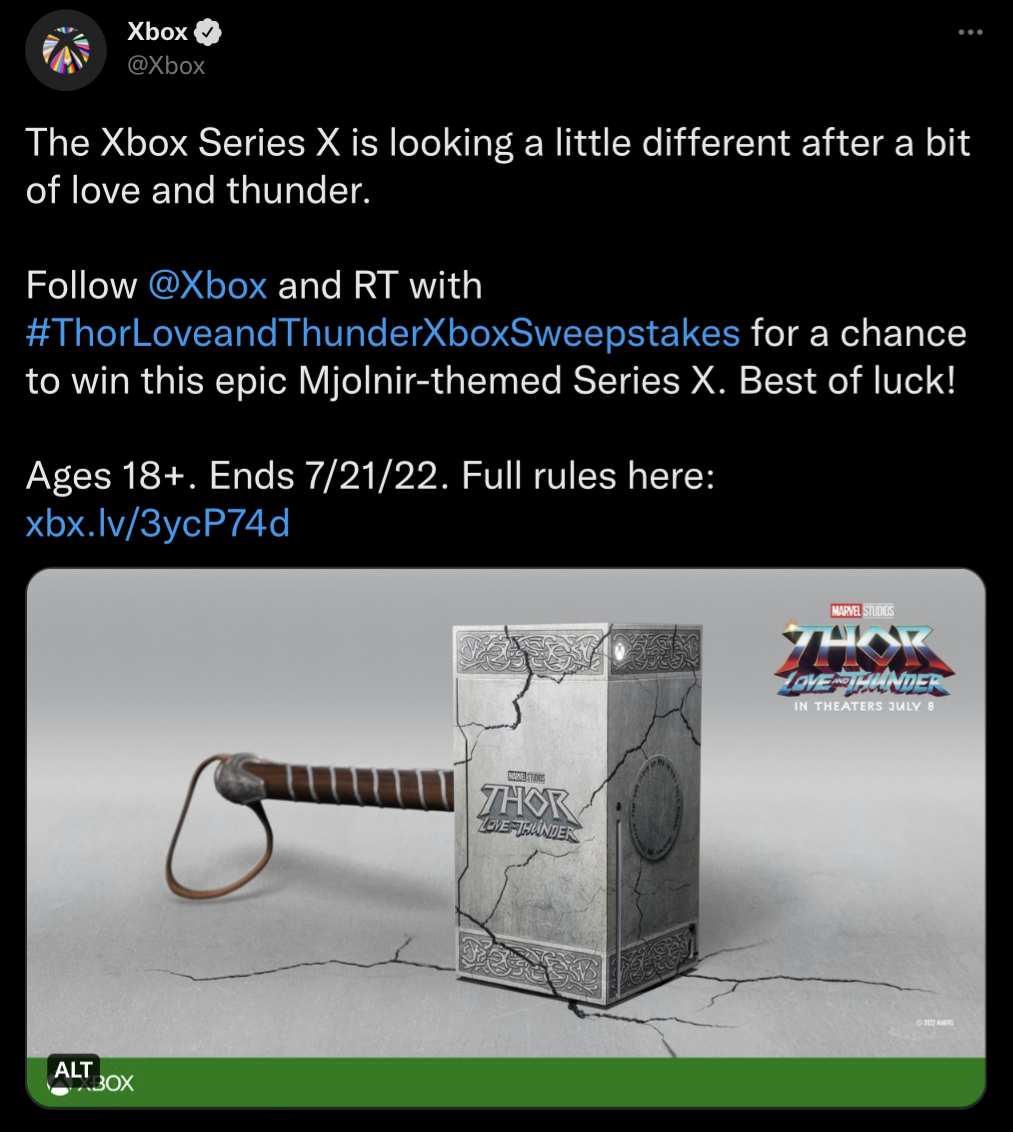 Unfortunately, if you're rushing to go out and buy this special edition Xbox Series X, we've got some bad news for you as it's not for sale. Instead, according to Xbox's official Twitter account, the console is part of a sweepstakes in which fans can enter and get a chance to win it.
So for those wishing to get this 'Mjolnir' console, do follow these steps to enter the sweepstakes and potentially win the prize:
Follow the official Xbox Twitter account

Retweet its initial announcement post with the hashtag #ThorLoveandThunderXboxSweepstakes.

You must be 18 years and above
The sweepstakes ends on 21 July 2022,so good luck! So, what do you guys think of this Mjolnir-themed Xbox Series X? Do you think more consoles should do special editions such as this?
Share your thoughts with us in the comments below as we'd love to hear from you. As always, do stay tuned to TechNave for the latest trending tech news!